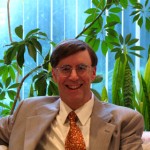 Dr. Williams has been on the faculty of Columbia University Medical Center for more than 40 years.
He has served as a clinician, researcher, and teacher in the departments of Child and Adult Psychiatry. During this time he became a clinical professor of psychiatry and was the founding director of the Pediatric Neuropsychiatry Service. Dr. Williams served as a consultant to the Comprehensive Epilepsy Center and continues to serve as a consultant to the Division of Movement Disorders at the Neurological Institute, as well as the Consultation-Liaison Service at the Children's Hospital of New York.
Dr. Williams treats a broad array of psychiatric illnesses in adults, adolescents and children, with a special interest and expertise in neuropsychiatry and psychosomatic medicine. He emphasizes the role of mind-body interaction and his goal is to integrate all appropriate treatment modalities to achieve the best result for his patients. Relevant treatment modalities include a variety of psychotherapeutic strategies, supplemented, when appropriate, by specifically targeted psychotropic medications.
Dr. Williams has authored over 60 publications in peer reviewed journals and textbooks in the fields of psychiatry and neurology. In addition to an active clinical practice, he is a valued teacher in the child psychiatry training program of the Columbia University Medical Center. He supervises young physicians and is active in teaching conferences. Dr. Williams has regularly taught post-graduate courses in psychosomatic medicine and hypnosis at the American Academy of Child & Adolescent Psychiatry.